Overview
Board of Directors
Marcus S. Ryu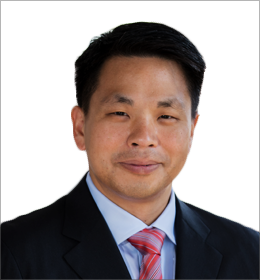 Marcus Ryu serves as Guidewire's Chairman, leading the company's Board of Directors, contributing to the company's strategy, and serving key customer and industry relationships. Since co-founding the company in 2001, Marcus served many roles for the company, including leading the product, marketing, sales, and services teams. Most recently, Marcus served as CEO from 2010 to 2019, leading the company through its IPO in 2012. During his tenure as CEO, Guidewire became the market-leading provider of mission-critical applications to P&C insurers. Before co-founding Guidewire, he was Vice President of Strategy at Ariba and an Engagement Manager at McKinsey & Company. Marcus currently serves on the Board of Directors of Cornerstone on Demand (NASDAQ: CSOD) and the private companies Checkr and Bloomreach. He has an A.B. from Princeton University and a B.Phil. from New College, Oxford University, where he was a Marshall Scholar.
Peter Gassner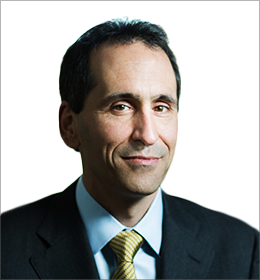 Peter Gassner has served on our Board of Directors since 2015 and as Chairman of the board since March, 2017. Mr. Gassner founded Veeva Systems Inc. in 2007 and as CEO, is responsible for its overall direction and management. He is a member of Veeva's board of directors and is a twenty year veteran of the software industry. He is also a member of the board of directors of Zoom Video Communications, a privately held company providing video conferencing services. Prior to founding Veeva, Mr. Gassner was Senior Vice President of Technology at salesforce.com where he had responsibility for building the salesforce.com platform including product, marketing and developer relations. During Mr. Gassner's tenure, salesforce.com completed its initial public offering and grew the technology into the most successful SaaS platform in the industry. Before salesfore.com, Mr. Gassner was with PeopleSoft for nine years as both Chief Architect and General Manager of PeopleTools. Mr. Gassner led a team of over 450 professionals who provided the development, strategy, marketing and customer support for PeopleSoft's technology platform. PeopleTools was widely regarded in the industry as the best application platform of its day. Mr. Gassner began his career with IBM in relational database development and research at IBM Silicon Valley Lab and then at IBM Almaden Research Center where he had the privilege of working closely with some of the inventors of relational database technology. Mr. Gassner holds a Bachelor of Science degree in Computer Science from Oregon State University.
Andrew William Fraser Brown
Andy Brown has served on our board of directors since 2013. Mr. Brown currently serves as CEO of Sand Hill East, LLC, which provides strategic management, investment and marketing services to emerging companies. Mr. Brown is also a member of the boards of directors of Zscaler, Inc., a privately held company providing cloud security services, LMRKTS LLC, a company providing FX and Swaps compression utilities, Moogsoft, a next generation AI-Operations company, and SiteHands, a company providing "field engineering as a service." He is also CEO and co-owner of Biz Tectonics LLC, a privately held consulting company. From September 2010 to October 2013, Mr. Brown served as Group Chief Technology Officer of UBS, an investment bank. Prior to that, Mr. Brown served in a variety of executive management and leadership roles at a variety of leading banking companies including Bank of America, Merrill Lynch and Credit Suisse. Mr. Brown holds a BSc Honors Degree in Chemical Physics from University College London.
Guy Dubois
Guy Dubois has served on our board of directors since 2012. Mr. Dubois currently serves as Chairman of the Board of Access Group, a privately held company and a leading mid-market software solutions provider in the U.K. He is also a member of the board of directors of Ansys Inc., a publicly traded company that develops and globally markets engineering simulation software and technologies widely used by engineers and designers across a broad spectrum of industries. Since 2013, he has served as Chairman of NewVoiceMedia, a privately held UK firm specializing in cloud contact center technology. From 2013 to 2014, he was a Senior Advisor at Silver Lake, a leading private equity technology investor. From July 2011 to July 2012, he held the position of CEO at banking software provider, TEMENOS. From 2009 to 2011, Mr. Dubois served as president and CEO of MACH Group, a hub-based mobile communications exchange solutions provider. From 2007 to 2008, Mr. Dubois was the EVP and president of the global products division of Amdocs. From 2005 to 2007, he was president and CEO of Cramer Systems. Between 2001 and 2005, he was EVP at PeopleSoft, where he led strategy and business development outside North America. Previously, Mr. Dubois held senior positions with Vantive, Sybase and Digital Equipment Corporation. Mr. Dubois graduated with a Master of Science & Business from Lille University as well as being a graduate of the University of Lille Engineering School.
Paul Lavin
Paul Lavin has served on our board of directors since 2014. Mr. Lavin serves as Executive Director of both American Health Holding and First Health Network, leading health insurance-related companies and subsidiaries of Aetna, holding those positions since 2008 and 2017, respectively. Prior to joining Aetna, Mr. Lavin was a Managing Director at KPMG Consulting/BearingPoint, where his focus was on financial services, primarily insurance. Mr. Lavin was formerly a Senior Vice President at Prudential, an executive at Alexander & Alexander, a Principal at Mercer Management Consulting, and an auditor at Price Waterhouse, where he was a CPA. He holds both a BS in Economics and an M.B.A. from the University of Pennsylvania's Wharton School of Business.
Clifton Thomas Weatherford
Clifton Thomas Weatherford has served on our board of directors since 2007. Since 2003, Mr. Weatherford has served as a board member and financial consultant to several companies. From 1997 until 2003, he was Executive Vice President and Chief Financial Officer of Business Objects S.A., a provider of business intelligence software. Mr. Weatherford has served as a member of the SEC Advisory Committee on Accounting Standards. Within the past five years, he has also served on the boards of directors of Mellanox Technologies, Ltd., Advanced Analogic Technologies, Inc., SMART Modular Technologies, Inc., Tesco Corporation, and Spansion, Inc. Mr. Weatherford holds a B.B.A. from the University of Houston.